\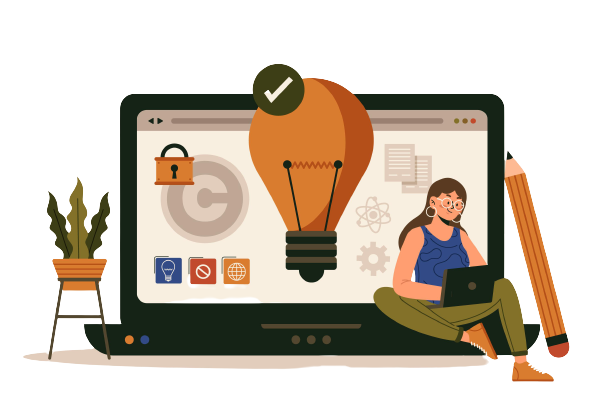 Wether you're launching a new website or reworking on a refresh for your current website, the importance of branding through content should be your first priority. Strategising content in advance can help you maintain consistency to building trust and loyalty with your audience. Content is like an engine and should be at at the core of building and elevating your brand presence digitally. There are some basic content that you should implement to your website, here's where you should begin with:
1. Vision
Start with the reason behind your brand with a strong content covering what your aspire to be and do. The website copy should outline and represent the company's goals and growth plans. Example of vision statements includes:
"Our vision is to be earth's most customer centric company; to build a place where people can come to find and discover anything they might want to buy online.
"Our vision is to create a better everyday life for many people."
"To entertain, inform and inspire people around the globe through the power of unparalleled storytelling, reflecting the iconic brands, creative minds and innovative technologies that make ours the world's premier entertainment company."
2. Mission
If your brand's vision is what you're doing, your mission is how you're doing it. For this part of the process, consider highlighting about what your company does and how you do it differently. Example of mission statements includes:
"To organize the world's information and make it universally accessible and useful."
"To build the Web's most convenient, secure, cost-effective payment solution."
"To deliver information on the people, ideas and technologies changing the world to our community of affluent business decision makers."
3. Values
The why of your brands. This is the purpose that is driving your vision and mission forward. It is important to establish these as the values are represented from your employees, the core foundation to shaping your company. Example of value statements includes:
"No global movement springs from individuals. It takes an entire team united behind something big. Together, we work hard, we laugh a lot, we brainstorm nonstop, we use hundreds of Post-Its a week, and we give the best high-fives in town."

Be A Host: Care for others and make them feel like they belong. Encourage others to participate to their fullest/ Listen, communicate openly and set clear expectations.

Champion The Mission: Prioritise work that advances the mission and positively impacts the community. Build with the long-term in mind. Actively participate in the community and culture.

Be A Cereal Entrepreneur: Be bold and apply original thinking. Imagine the ideal outcome. Be resourceful to make the outcome a reality

Embrace The Adventure: Be curious, ask for help, and demonstrate an ability to grow. Own and learn from mistakes. Bring joy and optimism to work.
"Individually our values may seem obvious. But put them together and our unique company culture is born. Our values are part of who we are, what we stand for and how we act."

We Are One Team – Our great colleagues make the difference. It's when we share our skills, knowledge and experience we become one team. Diversity makes us strong.

Entrepreneurial Spirit – The day we stop acting like entrepreneurs, we'll be just another fashion company.

Straightforward And Open-Minded – We value diversity in people and ideas, as much as in personal style.

Cost-Conscious – Being cost-conscious is about keeping an eye on expenses and making smart, sustainable choices even in the small, everyday things.
"Our core philosophy is people over process. More specifically, we have great people working together as a dream team. With this approach, we are a more flexible, fun, stimulating, creative, collaborative and successful organisation."

Judgment – You identify root causes, and get beyond treating symptoms. You think strategically, and can articulate what you are, and are not, trying to do. You are good at using data to inform your intuition.

Courage – You say what you think, when it's in the best interest of Netflix, even if it is uncomfortable. You are willing to be critical of the status quo. You question actions inconsistent with our values.

Selflessness – You seek what is best for Netflix, rather than what is best for yourself or your group. You are open-minded in search of the best ideas. You make time to help colleagues.

Inclusion – You collaborate effectively with people of diverse backgrounds and cultures. You nurture and embrace differing perspectives to make better decisions. You intervene if someone else is being marginalised.
4. Brand Voice
Lastly, your brand voice shows your brand's personality. This is where you need to ensure your words reflects your brand and creating the impression you want them to. Writing great content is never easy, but it becomes much easier when you write from an angle that lift your vision, mission and values. These contributions that you choose to ignite in your website content is also timeless, you can publish it today and it will still be there to be viewed and shared even when its published three years ago. Ultimately, this will bring traffic back to your website in the long-term perspective.